Multichannel order management system
Manage all your orders across channels in a single place.
Originscale collects orders across multiple channels in real-time - online, offline, D2C, B2B, and more.
Drive Growth with automation
Automate time-consuming order management system processes such as order splitting, backorder management, order import, and shipping updates.
Order Bots
Originscale Order bots take care of your mundane processes and automate actions based on pre-defined triggers saving you time and money.
Single Window Order Management
View all your orders across channels in one single window and process them with a simple click.
Originscale's inventory management is built for high-growth multi-channel brands.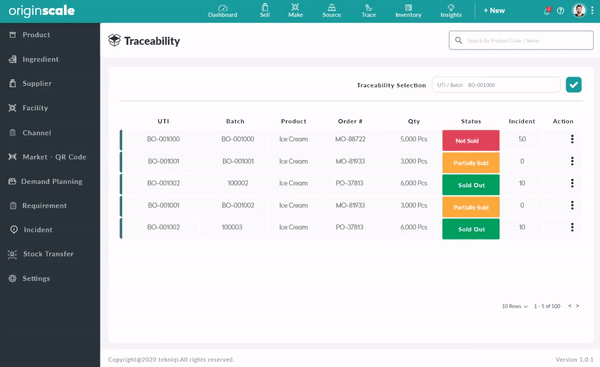 Avoid overselling
Simply configure a bot to avoid the risk of overselling.
Scale as you like it
Originscale can handle large numbers of orders in a day and maintains over 99.9% site uptime.
Manage product catalog
Manage over 100K SKUs, categorize them, or archive if they aren't active.
Know your customers and delight them.
Simplify customer service
Equip customer teams with the information they need to find what they're looking for and quickly serve customers.
Commit with confidence
Always remain on top of your inventory management business, avoid any overcommitments by automating stock transactions.
Order routing
Automatically route sales orders based on geolocation, warehouse priority, and stock availability.
Order splitting
Split orders into multiple shipments automatically based on routing rules. Push shipment updates back to the channel when items ship.
How to Conquer Your Multi-Location Inventory Management Woes
Multi-location inventory management is a hurdle which manufacturers need to pay especially close attention to if they want to make sure growth is not stunted.
​
Read more!
See how originscale can help you optimize your operations, reduce cost, and retain more customers.
Fill in the form to request a demo of the Originscale digital platform. Our team will be in touch within one business day.