Meet Originscale's intelligent bots.
Operations in sync
Automate your data flow across order management system, inventory, and purchasing
Outsource to Orderbots
Outsource your everyday tasks to the intelligent bots and spend your time in making data-driven decisions rather than doing mundane tasks.
Originscale learns from your inventory replenishment patterns to make smart recommendations so you never miss a sale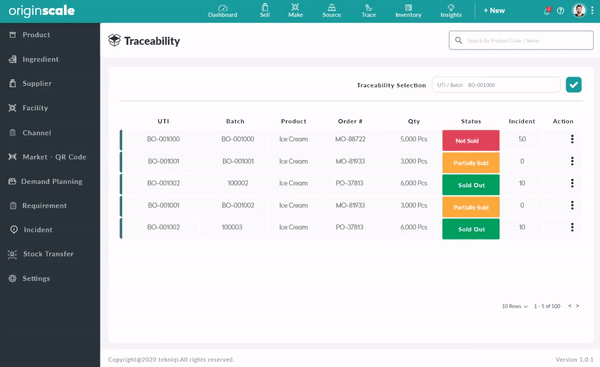 Auto PO, always right order
Prevent overselling
POs are automatically created based on current sales velocity, lead times, and seasonality in real-time
Set inventory allocation rules and general inventory control, per channel
Automate replenishments
Keep your products stocked, with constantly updating values like sales velocity, reorder quantities, and forecasted reorder dates
Logistics and shipping, handled using Originscale's bots
Bundle up or break it down
Bundle products or split bundled products into components
Order splitting
Split up your orders for efficient fulfillment
Manufacturing order automation
Automate manufacturing orders using originscale automation bots
Inventory coverage automation
Cover yourself using mean max inventory coverage method
Work from the beach and let Originscale bots take care of the rest!
With Originscale automation the business can automate a variety of tasks, including:
​
Automating replenishment and purchase orders

Automated delivery of customer orders

Assigning fulfillment operations

Tracking stock across warehouses

Syncing order and inventory data from every sales channel

Multi-channel inventory management
​
​
Work from the beach and let Orginscale bots take care of the rest.
See how originscale can help you optimize your operations, reduce cost, and retain more customers.
Fill in the form to request a demo of the Originscale digital platform. Our team will be in touch within one business day.